After Tyler Perry Makes Geoffrey Owens An Offer He Cant Refuse, He Joins The Have And The Have Nots On The OWN Network!!!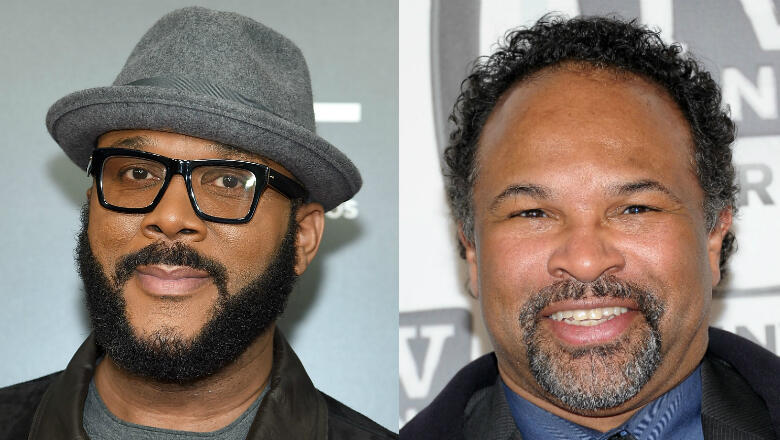 I have been very vocal on my social media platforms that although I loved the online support that Geoffrey Owens, formerly Elvin on The Cosby Show, received when he was Job-Shamed for working at Trader Joe's, I felt that he may be getting a little tired of seeing his pictures on everyone's timelines.
Many people disagreed and said it was a good thing…well, I know how to eat my words…somewhat!
The woman who took pics of him working took them to try to belittle him, but y'all used those pics to uplift him and something very positive came from it!
Shortly after the pics went viral and there was an outcry of support, Tyler Perry extended an offer to Geoffrey and according to TMZ, he has accepted!
Owens, who starred on "The Cosby Show," was recently photographed working as a cashier at Trader Joe's. Geoffrey was shamed by many for the cashier job and Tyler reached out via Twitter, saying, "I'm about to start shooting OWN's number one drama next week! Come join us!!!"
Sources familiar with the deal tell us joining Tyler is exactly what Geoffrey will do. We're told he's going to appear on Perry's hit, "The Haves and the Have Nots." Even bigger … it's not a one shot deal.  We're told he'll have a recurring role and appear on 10 episodes. 
The show — on it's 6th season — shoots in Atlanta, and we're told Owens will fly there next week to begin filming.
As for his salary … that's unclear, but working one job is always better than two. 
Ten Episodes!  Wow!  Listen, I'm 'bout to post pics of me at my part-time job  and I need y'all to post them.  Now, I may not be able to get on The HAHN, but maybe my acting is bad enough to get on Love and Hip Hop: Atlanta!
OOP!