According to Gloria Allred, A New R. Kelly Sex Tape Has Surfaced!!!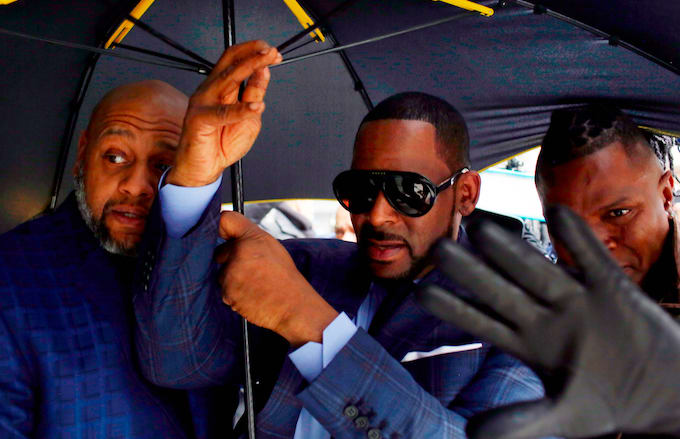 You know what???  I can't with this story anymore!  Just when you think you have heard it all, something else pops up!  Fresh off of his crazy interview with Gayle King on CBS, R. Kelly may be in even more trouble.  TMZ is reporting that Gloria Allred is claiming that a new sex tape has surfaced.  And the man who brought the tape forward says the girls look "undeveloped"!!!  SMH!!!
TMZ wrote:
Allred just held a press conference in NYC, where her client, Gary Dennis, came forward to explain how he found the tape, and why he's speaking out now.
Dennis, who says he has no connection to R. Kelly whatsoever, claims he recently found this new sex tape while going through old VHS tapes of his own. He says he doesn't know how it turned up in his possession but says he watched it and saw R. Kelly engaging in sex acts with what he perceived to be underage black girls … more than one.
Dennis didn't go into detail about what he saw on the tape but did say that the girls on camera appeared to be underdeveloped and that the only man on tape — who he claims looked a lot like R. Kelly — seemed to be in charge of the camera. The guy says the tape appears to have been produced in the 1990s … adding there's no indication of where it was filmed.
Now, let me tell y'all that I don't doubt that this is a new R. Kelly tape, HOWEVER this man did not just FIND this tape in a bunch of old VHS tapes.  This man been knew he had this tape and what was on it.  I don't know why he had it  or how he got it, but he ain't just FIND it.
The corruption in this story runs so deep.